I am an illustration artist and picturebook maker from the Southwest of England. Currently based in Taipei, Taiwan.
While in Taipei I am concentrating on developing my own projects, book ideas, and moving my practise forward. However, I'd still love to hear about any commissions – please email me at joe_lyward@hotmail.co.uk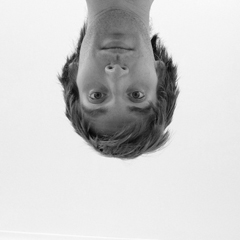 I like to explore a broad range of ideas and approaches to image making.
Alongside creating picturebooks I work as an illustrator and designer for a variety of projects including editorial, public space and packaging design. As well as being involved in many collaborative art, curatorial and education projects.
I'm also available for giving talks and workshops. See some previous projects on my Artist-Educator page.
If you're interested in buying my work I have a shop HERE or alternatively you can contact me joe_lyward@hotmail.co.uk
Man vs Big Data, Man vs Mind
Aurum Press, U.K. 2017
La Mia Grande Famiglia
Topipittori, Italy, 2017
Man vs Maths, Man vs Money
Aurum Press, U.K. 2016
This Is… Un Libro in Quattro Lingue
Topipittori, Italy, 2015
Mariner: A Painted Ship upon a Painted Ocean
Group exhibition, The Arts Institute, Plymouth, 2019
Kind Things
Group exhibition (Curator), Curator's Cube, Tokyo. Maison Temp-Reves, Taipei. 2019
Illustrarte
Shortlist, This Is… Un Libro in Quattro Lingue, 2018
Premio Malerba per l'Albo Illustrato
Special Mention, La Mia Grande Famiglia, 2018
MIGRATIONS
Group exhibition, International Centre for the Picture Book in Society, Biennale of Illustration in Bratislava, Bratislava, 2017
D&AD Awards
Graphite Pencil winner, Sirene Magazine (Illustrator), 2016
The Leviathan
Event (Curator), Peninsula Arts Gallery, Plymouth, 2012
V&A Illustration Awards
Nominee, 2012
AOI Images 36
Group exhibition, Somerset House, London, 2012
Cambridge School of Art
MA Children's Book Illustration
Plymouth University
BA hons Design: Illustration